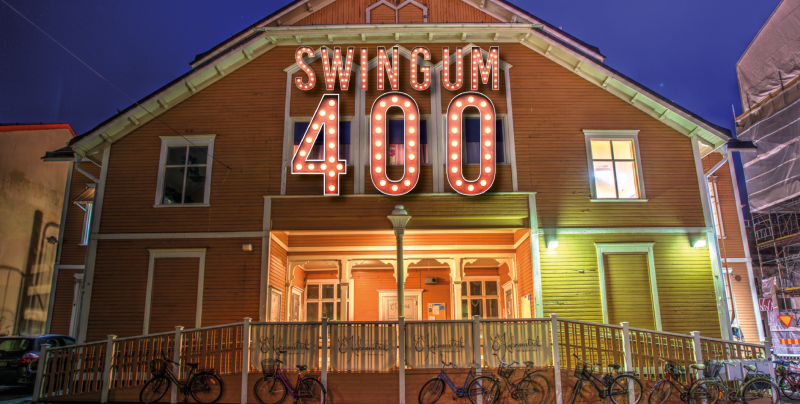 Workshops. Movies. Music. Food. Fika. Dancing!
Book Saturday 11th of November in your calendar. Starting from 14:00 at Ordenshuset til late at night.
'Cause then it's time for Swingum 400!
Swingum 400 is one of the highlights of the year and the day is dedicated for Swingum's awesome members. During the day we have a number of fun workshops and in the evening we dine and dance together.
All the workshops are guaranteed admission, that means no queues or need for couple registration.
The event is free but requires Swingum membership.
Not a member? No problem! Register here. Last minute registration is also possible at the entrance of the event. The cost is 200kr per person for the rest of the year.
HUNGRY? Have a piece of food at Swingum 400 at the subsidized price of 75 SEK. Sign up here before 5/11: https://dans.se/swingum/shop/new?event=197276
Note: Both the workshops and the events related to movies and music can be subject to change.

Schedule
| Time/Room | Sveasalen | Norrlandsrummet |
| --- | --- | --- |
| 14:00 – 14:00 | Welcome! | – |
| 14:15 – 15:00 | Collegiate Shag | Classical clips from Hollywood to Herräng |
| 15:15 – 16:00 | Give me a break! | SING-A-LONG |
| 16:15 – 17:00 | Bollywood | Jazz tasting |
| 17:00 – 1800 | Prepare for food | U May Swing Stomp-Off |
| 18:00 – 19:00 | Food! | – |
| 19:00 – 23:00 | Social Dancing! | – |