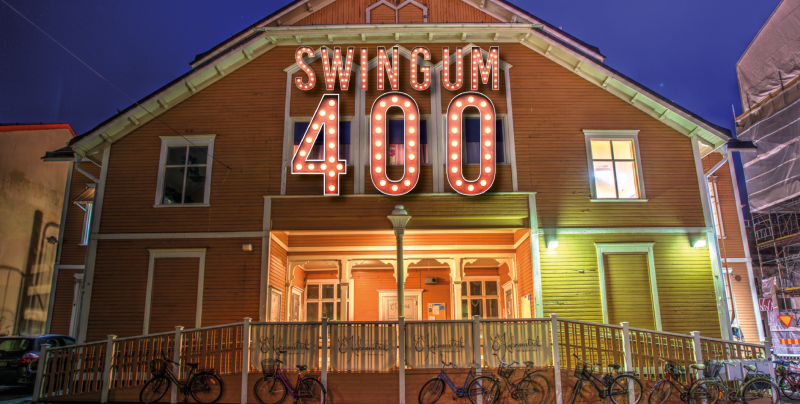 Workshops. Movies. Music. Food. Fika. Dancing!
*****
Due to covid-19 Swingum 400 is unfortunately cancelled
*****
---
Book Saturday 21st of March in your calendar. Starting from 15:00 at Ordenshuset til late at night. 'Cause then it's time for Swingum 400!
Swingum 400 is one of the highlights of the year and the day is dedicated for Swingum's awesome members. During the day we have a number of fun workshops and in the evening we dine and dance together.
All the workshops are guaranteed admission, that means no queues or need for couple registration.
Sign up here at the latest Monday 16th of March so we can purchase food accordingly.
Swingum members pay 50kr for the whole event.
Not a member? No problem! At signup you register as a member automatically at 300kr per person.
DANCE TO YOUR FAVOURITE SONGS!
Contribute to the evenings dance music by adding your favourite songs to this Spotify playlist.
Schedule
| Time/Room | Sveasalen | Götarummet |
| --- | --- | --- |
| 15:00 – 15:15 | Welcome! | – |
| 15:15 – 16:00 | Workshop – Stealing | Music – All of Me |
| 16:15 – 17:00 | Workshop – West African Rhythms | Swing dancing in science |
| 17:15 – 18:00 | Workshop (TBA) | Movie – Norma Miller (1h15m) |
| 18:00 – 18:30 | Prepare for food | – |
| 18:30 – 20:00 | Food! | – |
| 20:00 – 23:00 | Social Dancing | – |