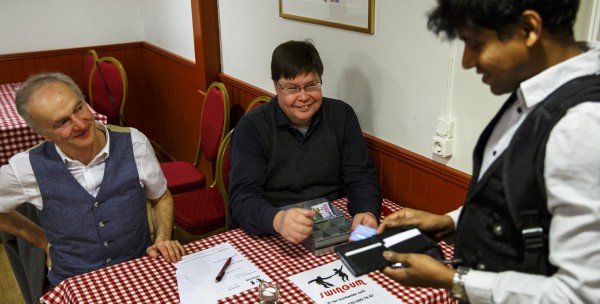 Become a member of Swingum!
For only 300kr you can become a member in one of Umeå's most fantastic organisations. You will get free entrance to all of Swingum's "swingkväll" (DJ nights) and a reduced entrance fee when Swingum has booked in a jazz band ("Lindy hop Live"). You can also join a working group if you so wish.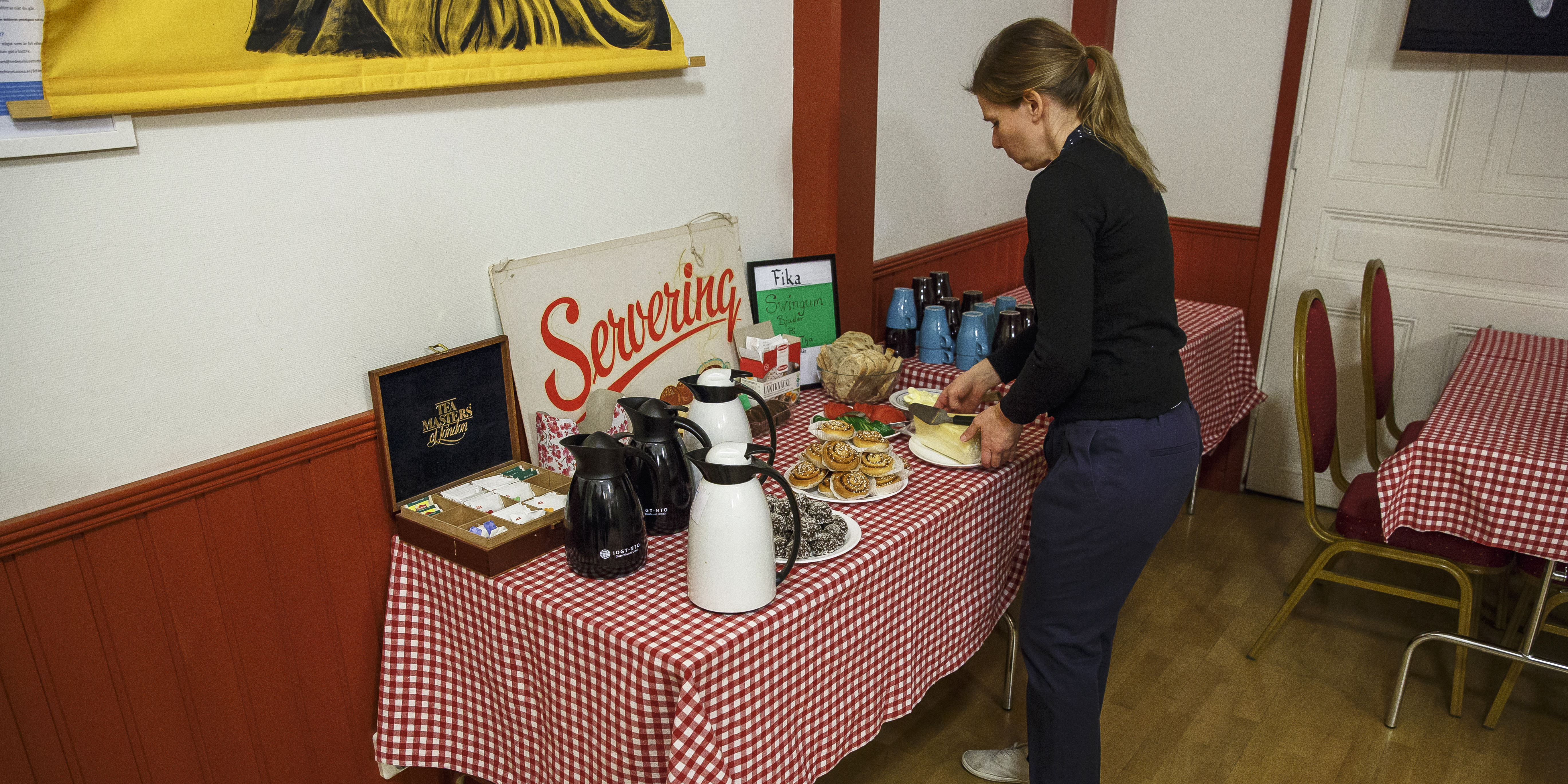 Want to get involved in Swingum?
Without Swingum's volunteers there could be no dancing! Engage yourself behind the scences and take the opportunity to make new friends in a fun and creative environment!
We appreciate all help, both big and small. Our volunteers take part in DJing, baking "fika", setting up the dance venues, designing flyers, teaching dance and so on. Our volunteers also receive half-price dance courses. Read more about our different working groups here.
Contact us to find out more!
Lindy hop is a swing dance from 1930's Harlem, New York

Swingum teaches Lindy hop,
Authentic jazz and Balboa
Swingum is a dance society that promotes Lindy Hop dancing in Umeå. Lindy Hop is danced by people of all ages all over the world.
Regardless of whether you are a new beginner or have danced for some time, dancing Lindy Hop is really fun!
Swingum arranges dance courses and social dance evenings, which include a beginners try-out lesson. At the dance evenings we sometimes dance to DJ music and sometimes to a live band and we dance mainly to fun swing music from the 20's, 30's and 40's. Our courses range from new beginners level through to advanced level.
Swingum organises several different types of courses including weekend courses (one lesson per weekend for 7 weeks), intensive courses (the whole course at once),
workshops and Swingum Summit, a weekend course with internationally renowned teachers.
In Swingum we dance the following dances
Even Frankie Manning and Fred Astaire need to practice.
As a Swingum member you get the exclusive opportunity to practice dancing during our training times on Thursday evenings.
We practice downtown at Umeå Folkets Hus and we sometimes even have an instructor on site to help you to practice. Click on "I want to learn to dance" and then "Swing it on Thursdays!" to read more.
I want to go out dancing!
Swingum offers several different dance evenings. We call evenings with live bands Lindy hop live.
At the Swingkväll evenings we dance to DJ music and we sometimes have a Slow dance or Balboa hour at those evenings.
During all dance evenings Swingum holds a beginners try-out introduction to Lindy hop during the first hour.