With Joanna & Henric Stillman and
Gustav Jakobsson & Laia Puig
U May Swing 2019 offers lindy hop classes with international and local instructors at 4 different levels. All of this within walking distance in Umeå city centre.
Each level gets ca 9 h of lindy hop and taster classes. Plus, swing party with DJ Friday evening, and party with live music Saturday evening at Umeå Folkets hus. The weekend closes on Sunday afternoon with a cosy tea dance at Ordenshuset.
Registration opens Sunday February 17, 00:00 (the night between Saturday and Sunday).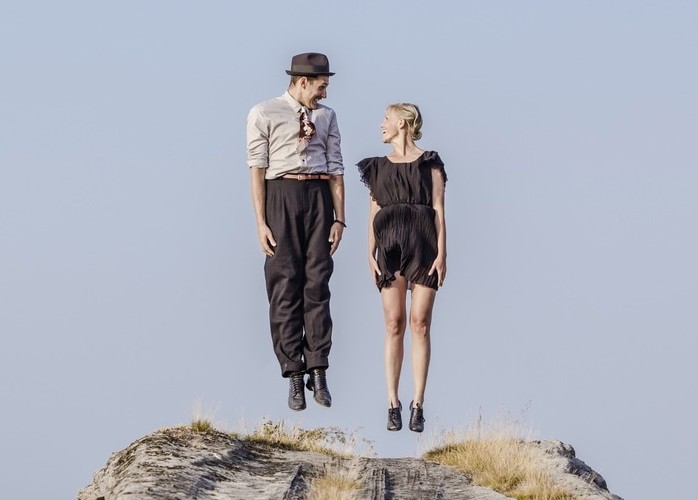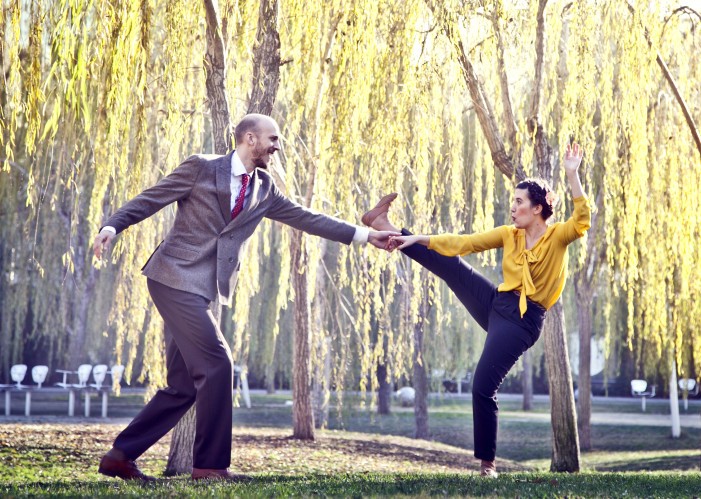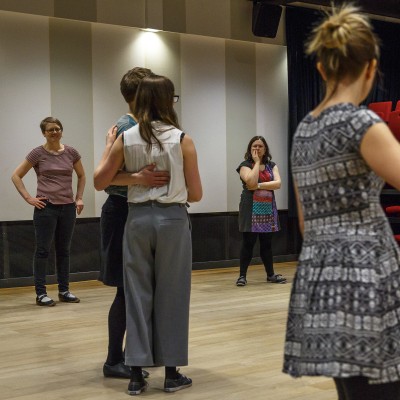 We are happy to present Henric and Joanna Stillman from Sweden, plus Gustav Jakobsson and Laia Puig based in Barcelona and Stockholm.
Read more about Henric and Joanna here: www.henricandjoanna.com
Read more about Gustav and Laia here: www.gustavandlaia.com
A few of Swingum's local instructors will also be teaching during the event.
The price for the workshop is according to the following price ladder:
Early Bird price during February: 1000 SEK
Ordinary price during March: 1200 SEK
Late registration price from April: 1300 SEK
The price includes classes, all taster classes and entrances to all dances. If you are not taking classes, entrace to the parties can be payed at the door (cash or Swish).
U May Swing is arranged by the non-profit organisation Swingum.
Levels:
A (Beginner-Intermediate): You have participated in at least one lindy hop basic course and know the fundamental figures like change-of-places, swingouts and Charleston. You have probably danced regularly less than a year and perhaps dared to dance out on the social dance floor. Now you want to try new fun steps, figures and techniques in your swing dance.
B (Intermediate): You have participated in several continuation courses and probably danced regularly, both courses and socially, for 1-2 years. You can easily mix six count and eight count, are starting to get used to higher tempos and are not afraid to challenge yourself with new figures, technique and musicality.
C (Intermediate-Advanced): At this point you have danced regularly for several years and thrive like a fish in the water. You listen to the music, can vary your footwork, dance at higher tempos and add styling and variations to your dance. This is a level that you can stick around on for a while.
D (Advanced): You have been swing dancing for a loooong time and on an advanced level, perhaps you are also an instructor yourself. You have probably taken every course in your local community, participated in workshops at other places and want more! At this level the tempo of the instruction is higher, and the instructors can suggest you switch to another level, if they believe you can do better there. If you are unsure if this is the level for you – ask your local instructor or an advanced dancer that you trust.
Tap taster: A brief introduction to tap dance. Explore the creation of sounds, challenge your coordination and get some inspiration to bring into your swing dancing. Tap shoes are not required, but it's good with a shoe with heal.
Balboa: Try balboa which is a close embrace swing dance from the 1930's. The dance has smaller steps and other rhythms compared to lindy hop and provides a different feeling. Suitable to somewhat faster swing music.
Fast dancing: Come and learn some tips and trix for surviving on the social dance floor when the tempo gets higher. Suitable for level A and level B.
St Louis Shim Sham: A crash course in a solo jazz routine. Here you will get a taste of a variety of jazz steps in a fun choreography in a moderate tempo.
Collegiate shag: A taster of another swing dance from the 1920's and -30's. Primarily done to uptempo swing and pre-swing jazz music. An opportunity to widen your experience in swing dances.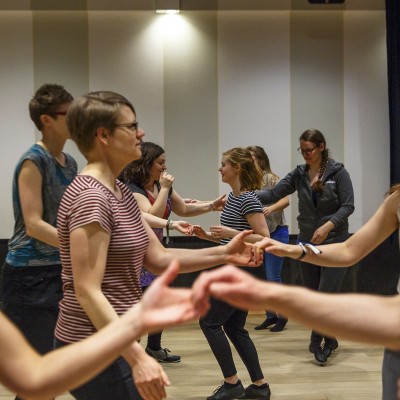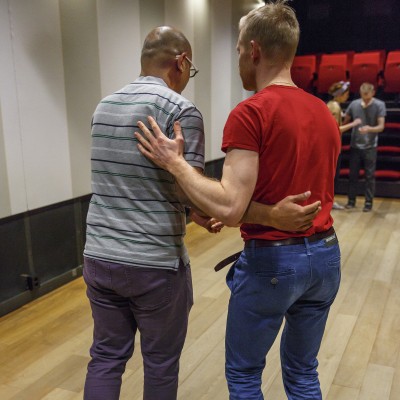 Day
Time
A
B
C
D
FRI
1830-2000
GJ/LP
GJ/LP
JS/HS
JS/HS
2000-2300
SOCIAL DANCING
Day
Time
A
B
C
D
SAT
0930-1100
JS/HS
GJ/LP
1100-1230
LUNCH
1230-1400
AG/MB
JS/HS
GJ/LP
1410-1540
JS/HS
AG/EL
GJ/LP
(pause)
1900-2000
Tasters & Intro (see separate schedule below)
2000-2100
2100-0000
SOCIAL DANCING
Day
Time
A
B
C
D
SUN
0930-1100
GJ/LP
JS/HS
1100-1230
LUNCH
1230-1400
LB/LD
GJ/LP
JS/HS
1410-1540
GJ/LP
JS/HS
HP/LB
1600-1900
SOCIAL DANCING
Day
Time
SAT
1900-2000
Tap (HP)
Balboa (EL/LB)
Fast Dancing - suitable for level A+B (AG/MB)
2000-2100
St Louis Shim Sham (LD)
Shag (HP/LB)
Lindy Hop intro for beginners
JS/HS - Joanna & Henric Stillman
GJ/LP - Gustav Jakobsson & Laia Puig
AG - Anna Grön
EL - Erik Lindahl
HP - Henrik Persson
LB - Linda Brynolfsson
LD - Lars Dahlberg
MB - Mikael Brändström
Teachers
Henric and Joanna Stillman
This phenomenal couple has lots of teaching experience and they share a love and enthusiasm for the dance and know how to present it for an audience as well as for students at a workshop.
They are well known in the lindy hop community and have been teaching all around the world. Singapore, Washington, Perth, Hongkong, Paris, Buenos Aires is just some of the places where they have been invited to.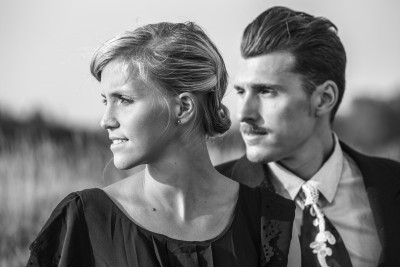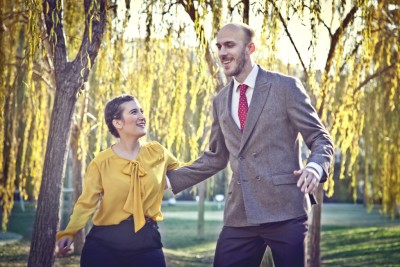 Gustav Jakobsson and Laia Puig
Gustav comes from a sports background and had his first contact with Lindy Hop in Herräng. He fell in love with the dance right away and since then, he has been dedicating a lot of time to learn more about this amazing dance.
Now a full time dancer and teacher based in Stockholm, his teaching is focused on rhythm and flow. Gustav is constantly working to improve his movement by practicing Solo Jazz movement as well as Lindy Hop.
Laia started dancing at the age of six and and for six years she practiced Ballet, Contemporary and Flamenco daily. When she was 12 years old she started practice and compete in Ballroom dances. At the age of 19 she didn't want to continue with the ballroom dances and she agreed to go with her parents to a Lindy Hop dance. She loved what she saw at the dance and immediately starting to take Lindy Hop lessons, leaving the Ballroom dancing behind.
Now a full time dancer and teacher based in Stockholm, she is focusing her teaching on followers to have a strong rhythm and to actively take part in the dance. She constantly strives to improve her dancing and movement by working on her solo jazz dancing as much as her Lindy Hop. She tries to connect fun, rhythm and silliness in her dancing.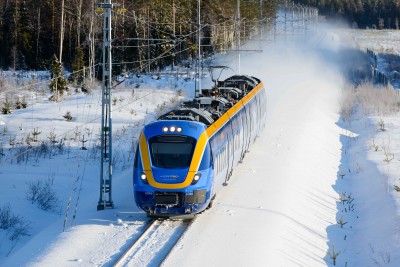 There is an opportunity in the sign-up sheet to host foreign dancers or ask for hosting by a local dancer. We cannot promise any hosting, but will do our best with the "match making" as the registrations arrive.
Umeå is located in northern Sweden and is well connected through train, airplane (UME), ferry, bus (e.g., Y-buss from Stockholm) and asphalt roads (E4 and E12).